The Earth is Blue as an Orange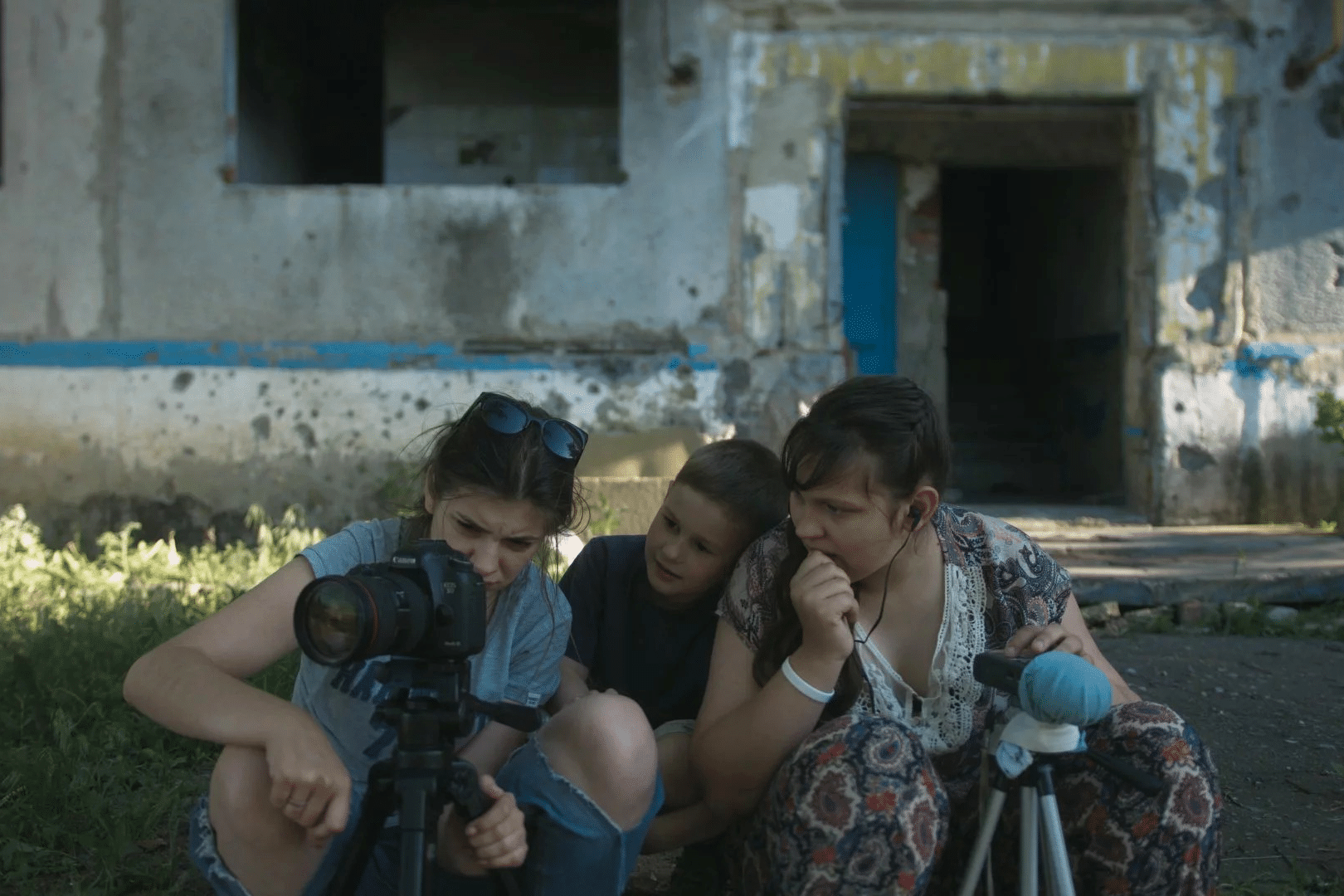 By Iryna Tsilyk. Ukraine, Lithuania, 2020, 74′.
Hanna, a single mother, and her four children live on the front line of the Donbass war zone in Ukraine. While the outside world is made up of bombings and chaos, the family manages to keep their home as a safe haven, full of life and full of light. Each member of the family has a passion for cinema, motivating them to make a film inspired by their wartime lives. The creative process raises the question of what power the magical world of cinema might have in times of disaster. How to imagine war through fiction? For Hanna and the children, turning trauma into a work of art is the best way to remain human.
Original version with Italian subtitles